6 Tips To Adding Color
Posted by Carson Nielsen on Wednesday, November 30th, 2016 at 5:06pm.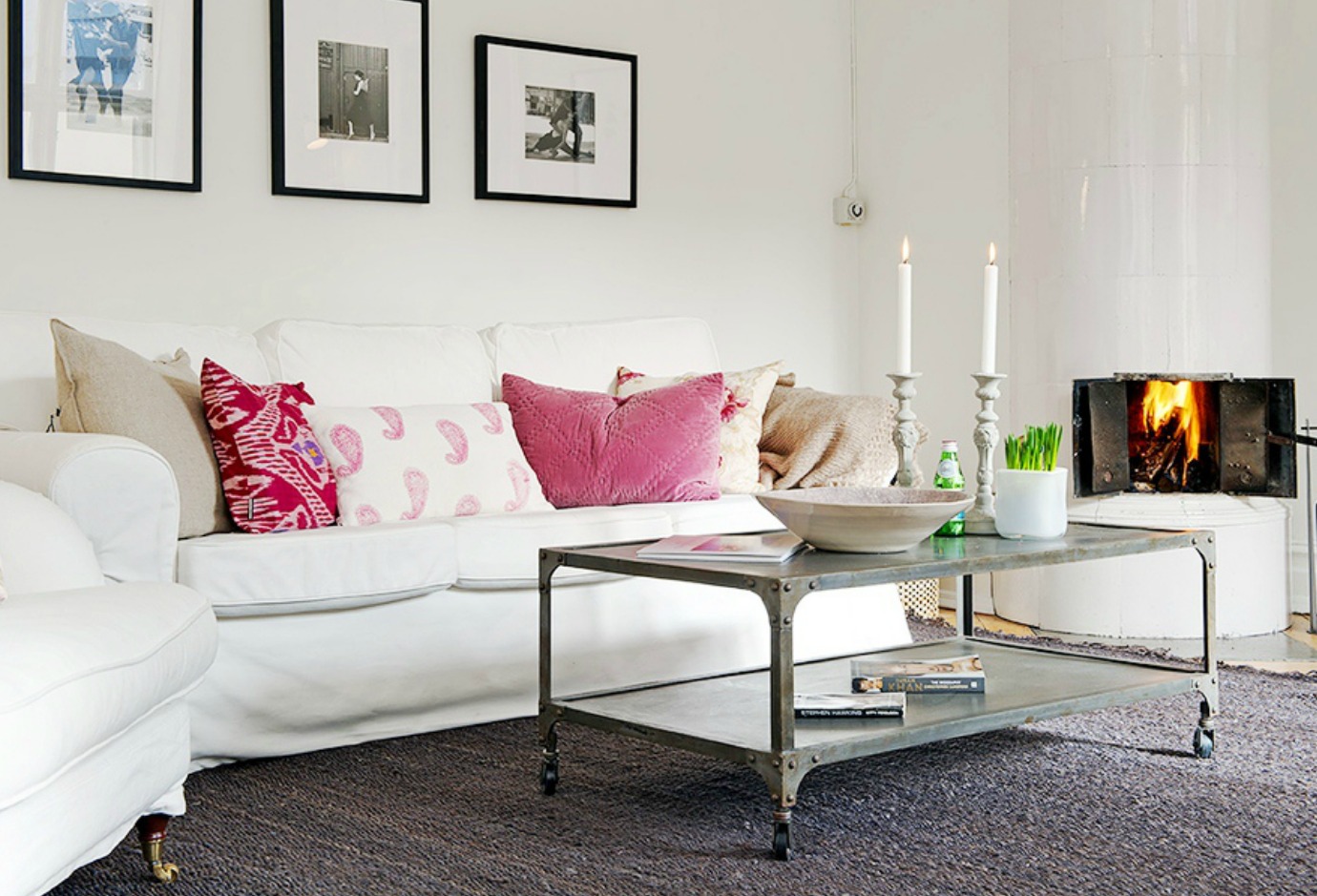 While we dedicate most our time towards placing individual and family units into the perfect home, we also like to follow up with tips to help our happy residents "optimize" their household experience well after the moving boxes have been recycled. On this bright and sunny Central Alberta summer week our real estate team has delivered a list of six tips to make your home even more vibrant through the strategic use of color.
6 Fun Tips to Adding Color to the Rooms of Your Home
1. The Golden 60-30-10 Rule of Color
The 60-30-10 rule of color comes straight from the professional interior design world. Basically, the methodology dictates that any room in the home be decorated with 60% in a dominating color, followed by 30% in a secondary hue, completed by accenting tones for the remaining 10 percent. You may even be living by the rule already. For example, your wall color certainly contributes to the 60% dominating color while the furnishings in your room make up the 30%, leaving decorative items such as vases, sofa pillows, and throws to account for the final ten. Live by this rule of color and you'll feel a definite sense of balance in your home.
2. Don't Knock the Color Concept for Your Front Door
Set the tone with your vibrant color scheme at the front door! This often neglected canvas will create a first impression that let's visitors know what you're all about. The concept is especially impactful when you use non-traditional colors such as bright reds, greens, and blues as opposed to brown and beige hues. Complement the front door color concept by using like colored accents in the entryway, from paintings on the bookending walls to the pieces on the hallway tables.
3. Color Around Your Centerpieces
Does your home host an absolute favorite centerpiece? It may be a large cultural piece that you picked up on your travels or an antique furnishing handed down from generations passed. No matter the case a great way to celebrate its value to you is to color the room it resides in around it. Allow this centerpiece to be the focal point of color in the room by adding accents and painting accordingly.
4. Color by Season
Central Alberta represents the quintessential color palette as it relates to the changing of the seasons. The region transitions from autumn to winter to spring and then summer unlike any other province or state. Why not allow your Red Deer home to adopt this organic philosophy of color as well? Change the dominating colors of your home with each passing season, beyond the traditional tabletop accents of autumn gourds and springtime lilies. Paint the walls, switch out sofa pillows and covers, transition appropriate furnishings in and out of storage, and most importantly have fun! This concept will have you gleefully anticipating the arrival of each season after the next.
5. Walls Are So Last Year – Paint Your Ceiling Instead!
Many of us take to the walls with a bucket of paint when inspiration for a color change strikes. There's nothing new about that. However if you really want to make an impact and pleasantly stun your guests we suggest looking up the next time you're holding that brush. Painting your ceiling will have a very dramatic effect and add an unparalleled element of color in your room and home.
6. Manipulate Lighting for Varied Effects
When planning out the color scheme of your residence be sure to account for lighting and play around with it accordingly. Take note of how the natural daytime lighting through windows and skylights will impact the paint tones, furnishings, and accents within. Install adjustable interior lighting to enhance your room colors as day turns into evening, night, and early morning once again.
We hope we've inspired you to add even more life to your Red Deer area residence through the concept of color. Stay tuned as we return week after week with advice not only on how to find the perfect home, but how to get the absolute most out of living (and celebrating) within it.
Tags
Leave a Comment